The German shepherd is a strong dog. Athletic, agile, protective, watchful, vocal… and they are so adorable when they tongues roll out! Don't worry, we've got photographic evidence of this below. You can never see too many German shepherd pictures.
German shepherds may seem a little intimidating to non-dog people, but they're softies at heart. If you're trying to work out if the German shepherd breed (also known as the Alsatian breed) is right for you, our guide can help.
Below we've listed some of the best German shepherd rescue centers across the US and provided a little basic info on what you can expect from this intelligent pup.
A Few Notes About Finding Legitimate Rescue Dogs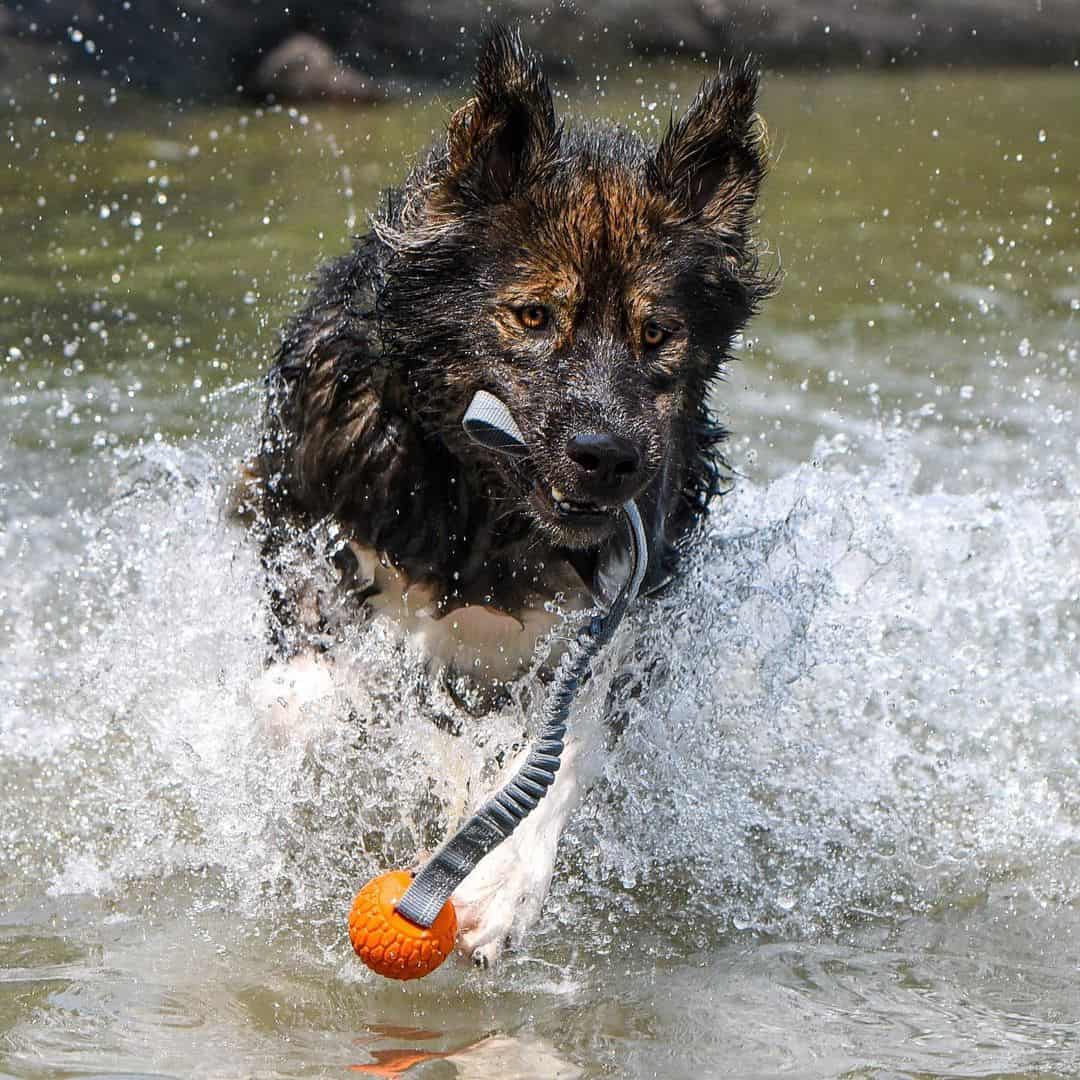 When it comes to finding rescue dogs, particularly puppies, there are some key things to do… and some key things to avoid.
DO
Research local shelters and rescue services in your area,
Look for charity organization status (usually a 501 c 3 exemption and not-for-profit),
Read reviews on Facebook and independent sites for the shelter,
Check out the adoption fees,
Get ready for a vigorous and lengthy adoption process,
Have your house ready for an inspection,
Be prepared to wait until the right dog comes along for you,
Get the paper certificates that come with the dog for the vet, exams, vaccines, etc.
DON'T
Reach out to unverified and unqualified "rescue" shelters – they may be passing off sick and ill puppies as healthy rescue pups,
Organize a purchase with an unverified seller via private message or on a forum,
Buy your "rescue" pup in a carpark or other public space without seeing the official shelter the dog is from,
Buy any pup without learning about its temperament, history, and medical status,
Ignore all adult and mature dogs for puppies – those older pooches need a home too.
And finally, don't adopt a rescue German shepherd dog without reading our full guide below!
15 Amazing Places to Find Rescue German Shepherds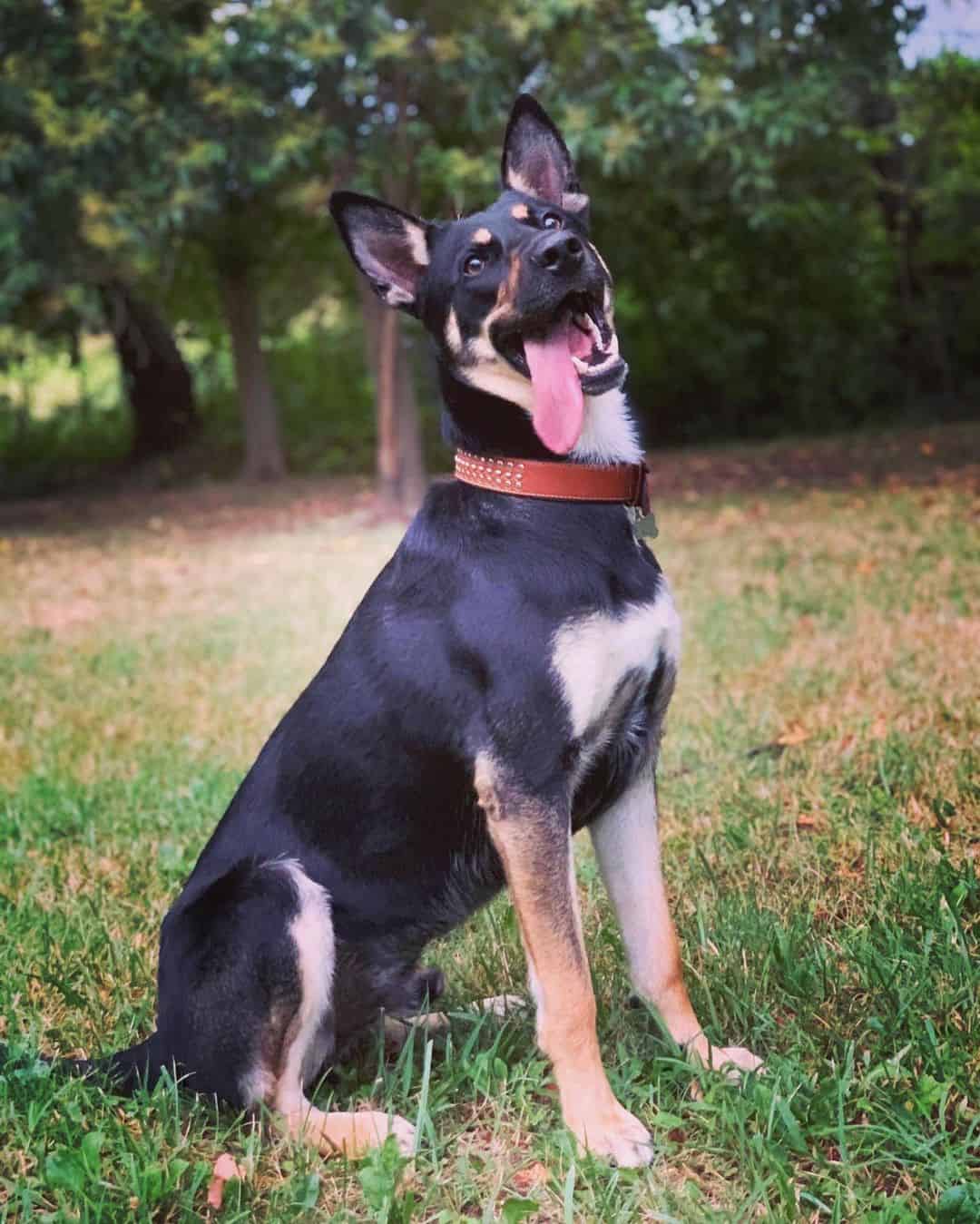 We have found some great shelters across the USA, but don't panic if you can't see one in your state. Keep scrolling to the end of our list to find some online rescue services that operate nationwide.
German Shepherd Rescue and Adoption
Location: North Carolina, South Carolina, Virginia
Adoption: Yes
Fostering: Yes
Since 1992 this great service has been rescuing stray, neglected, and surrendered German shepherds. The adoption and fostering service is based in North Carolina, where they're currently looking for foster homes and volunteers, but you can adopt if you're located in South Carolina and Virginia too. The German Shepherd Rescue and Adoption service has a mix of young, adult, and senior doggies that are looking for homes.
They regularly host meet and greets so you can get to know the dogs that are up for adoption.
Virginia German Shepherd Rescue
Location: Virginia, Metropolitan Washington DC
Adoption: Yes
Fostering: Yes
The Virginia German Shepherd Rescue service began rescuing and finding forever homes for dogs in 2001. Since then, they've rehomed over 3000 lovely German shepherds! This is a great not-for-profit organization that's in need of foster homes throughout Virginia, volunteers, and adopters.
To make sure that their dogs end up in a home they love, the screening process for adopters is quite lengthy. But we wholeheartedly believe that the loving dogs at Virginia German Shepherd Rescue are totally worth it.
All dogs here are immunized, microchipped, and spayed/neutered.
https://www.shepherdrescue.org/
Rescue Me! German Shepherd
Location: All states
Adoption: Yes
Fostering: No
At the time of writing this guide, there are over 77,000 German shepherds on Rescue Me! looking for new homes. This is a website that's similar to Petfinder (see the last shelter on our list) but looks a little outdated. Don't let that fool you, however, as the listings are updated regularly.
Besides shelters, you'll also find independent dog owners and foster homes on this site, so make sure you do your research to ensure they are responsible and reliable. Rescue Me! will direct you to contact the owner/foster parents/shelter to discuss adoption.
https://germanshepherd.rescueme.org/
Bay Area German Shepherd Rescue
Location: Bay Area, California
Adoption: Yes
Fostering: Yes
This is a wonderful German shepherd rescue service on the west coast. They serve the Bay Area and surrounding areas in California, and they help rehome both German shepherds and Belgian Malinois dog breeds. They are look for adopters and foster homes at the moment. You can also donate to support this 100% volunteer organization.
If you do decide to foster with Bay Area German Shepherd Rescue, make sure your home is free of cats and small children to qualify. On average, each dog is adopted within 15 days!
Char-Wills German Shepherd Rescue
Location: Pennsylvania
Adoption: Yes
Fostering: Yes
Located in Pennsylvania, this German shepherd rescue center is in need of volunteers, foster homes and adopters to take care of their beautiful rescue dogs. Char-Wills has been rescuing and rehoming shelter dogs since 1994, finding German shepherds in shelters across Pennsylvania, New Jersey, New York, eastern Ohio, Maryland, Delaware, and Virginia.
As well as relying on foster homes, this rescue service also has a state-of-the-art boarding facility that looks amazing! Any dog would be lucky to be rescued by this service and placed into a loving forever home.
https://www.charwillsrescue.com/
Washington German Shepherd Rescue
Location: Washington state, greater Pacific Northwest region
Adoption: Yes
Fostering: Yes
Located in Washington state and serving the entire greater Pacific Northwest region in the US, the Washington German Shepherd Rescue service is awesome! Besides rehoming loving pups that are in need, this rescue service also aims to reduce population overflow in existing shelters and educate pet owners on the importance of sterilizing pets (spaying/neutering) and providing the best care possible.
If you aren't ready to adopt or use your home as a foster home for dogs, you can also donate food and supplies as well as cash donations!
White Paws German Shepherd Rescue
Location: Wisconsin (but serves 22 states)
Adoption: Yes
Fostering: Yes
White Paws German Shepherd Rescue (WPGSR) is a rescue service based in Wisconsin but serving 22 states in total. They are looking for foster homes and adopters for their adorable rescue German shepherds.
They take in healthy dogs, but also disabled and sick dogs too. So, if you have a big heart and want to give extra love and care to a poorly doggie, then check out this rescue service. The foster and adoption sign up processes are long, but they're worth it.
German Shepherd Rescue, Inc
Location: Chicagoland Area, Chicago, Illinois
Adoption: Yes
Fostering: Yes
This volunteer organization serves the Chicagoland area by rehabilitating and rehoming German shepherds. They're looking for people to adopt or foster their dogs and donate! German Shepherd Rescue, Inc relies on donations to keep up their great work.
You can find dogs of all ages, temperaments, and backgrounds at this rescue service. They use Petfinder to display their current available dogs, but you can also find more info about them and what they do via their official website. You can also subscribe to their email list for notifications when new dogs are available.
German Shepherd Rescue of Orange County
Location: Orange County, California
Adoption: Yes
Fostering: Yes
German Shepherd Rescue of Orange County (GSROC) is a non-profit organization in Orange County, California. They rescue German shepherd dogs from hardship situations and mainly work with pure-bred German shepherds, not mixes.
If you're in the OC area, you'll be able to attend the great events and fundraisers this service puts on, even if you aren't ready to adopt yet.
Oh, and make sure you check the 'Urgent' page on their website to discover the poorly, ill, and disabled dogs that are in urgent need of a foster home and loving care.
Middle Tennessee German Shepherd Rescue
Location: Tennessee
Adoption: Yes
Fostering: No
The mission of the Middle Tennessee German Shepherd Rescue service is to save local dogs and place local dogs in caring homes, within the middle Tennessee area. It's a foster home type service, that keeps rescue dogs safe until they have a forever home. They search for German shepherds in Nashville-Davidson County shelters and try to place them in homes that are less than an hours drive away.
While the service prioritizes full-blooded German shepherds, they occasionally have mixed breeds and similar dog breeds available to adopt.
Missouri German Shepherd Rescue
Location: Missouri
Adoption: Yes
Fostering: Yes
The Missouri German Shepherd Rescue service has numerous lovable dogs for you to adopt. They are also in need of foster homes and donations.
What we really like about this particular rescue group is that they educate and explain about the GSD epidemic. Don't forget that German shepherds grow into large dogs! Unfortunately, puppy mills selling German shepherds to owners who don't really understand what they're getting, only add to the problem.
If you are living in Missouri and are looking to adopt, make sure you reach out to the MOGS rescue!
https://mogsrescue.rescuegroups.org/
Mid-Atlantic German Shepherd Rescue
Location: Maryland, Virginia, Washington DC, Pennsylvania, Delaware
Adoption: Yes
Fostering: Yes
Serving the mid-Atlantic states in the US, this German shepherd rescue center is looking for homes for their German shepherd and German shepherd mixed dogs. Since 1999, they've helped over 4,200 dogs find new forever homes from their base in Maryland! We love their merch too.
They currently need donations, foster homes, and adopters to take care of the dogs. The majority of the dogs they take in are from shelters or from owners who can no longer take care of their dog companions.
DFW German Shepherd Rescue
Location: North Texas
Adoption: Yes
Fostering: Yes
DFW is a German shepherd rescue service taking in this breed of dog from shelters across Texas. They are looking for foster homes and adopters in north Texas for their loving pups.
The application process for DFW requires a home visit and a lengthy application checklist to fill out. German shepherd dogs are a great dog breed, but they're not for everyone. Many of the dogs at DFW have been through emotional hardship. It's really important to the volunteers at DFW that they can place their doggies in appropriate, verified homes with owners that know what they're getting into!
http://www.dfwgermanshepherdrescue.org/home.html
German Shepherd Rescue of the Rockies
Location: Colorado
Adoption: Yes
Fostering: Yes
This non-profit organization in Colorado rescues homeless and abandoned German shepherds. They use foster homes (which they are in need of) to house the dogs while they are checked by vets and coaxed back to health. Then they are adopted by loving families across the state!
If you are located in Colorado, you must go check out the dogs available on their website. You can also donate to GSROR to help support costs for feeding, vet checks, placement, transportation and more for the German shepherds.
If you want to volunteer, we're sure they'd be happy to hear from you too!
Petfinder
Location: All States
Adoption: Yes
Fostering: No
Petfinder is kind of like a Facebook for shelter dogs; it's where you can find dogs up for adoption from all over the USA. Different shelters and organizations list German shepherds on the site, for you to search through. You can select age, location, and filter down the list until you find your perfect pooch.
But just because Petfinder makes it easy to discover dogs in your area, doesn't mean you can skip the research. You'll need to thoroughly research and go through the adoption process with the shelter that advertises through Petfinder, not with Petfinder themselves.
If you haven't seen a shelter on our list that serves your state, Petfinder is a great place to start researching who is up for adoption in your local area!
https://www.petfinder.com/dog-breeds/german-shepherd/
What to Expect from a German Shepherd Rescue Dog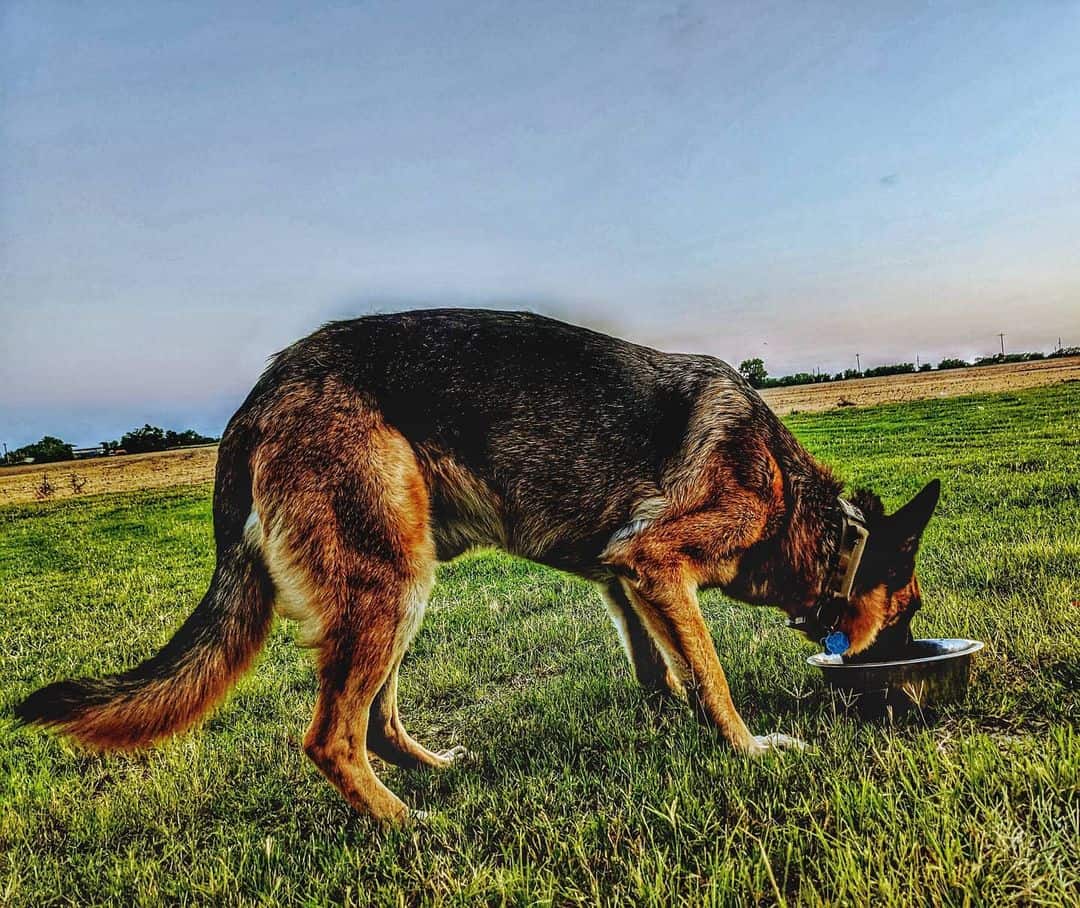 German shepherds are loyal and energetic, but there's more to them than just days filled with walkies.
Adoption fees start at $250, but are typically higher,
You'll need plenty of outdoor space for this dog at your home,
German shepherds from shelters are less likely to feel at home with other pets and dogs,
They are vocal, so if strangers pass your house regularly then be prepared for a lot of noise,
This dog breed has a double coat that sheds twice a year, so you'll need to brush them twice a week,
The German shepherd is a medium-large dog, however there are many common German shepherd mixes that result in smaller dogs – look at corgi German shepherd mixes, for example,
If you want a guard dog, the German shepherd is a great choice. They are often selected as police dogs too, as they are easy to train,
These dogs are incredibly intelligent and will be a great partner for searching, hunting, hiking and all kinds of outdoor activities – they need regular stimulation to stay happy and calm.
Keep in mind that all dogs are different. While these are the typical traits of a German shepherd dogs, there are always exceptions to every rule – especially when you look at German shepherd mixes too.
Shelter animals come from a wide variety of backgrounds. You may find a happy dog in a shelter who was passed up by their previous owner simply because they couldn't afford to keep them. But you may also find dogs from abusive backgrounds. This is why the adoption process can be quite long – a good shelter will find a dog that will be comfortable in your household.
5 Things You Should Know About Alsatian Rescue Pups
German shepherds are gorgeous dogs… but so are many other dog breeds. Before you commit to this one pup, make sure they are a good fit for your lifestyle.
Price
The average price for a rescue German shepherd dog is roughly $350, according to our research in mid-2021. Most adult dogs in good shape are in the $300 range, while seniors can be as low as $250 in some circumstances.
However, if you want a cute German shepherd puppy, the adoption price is typically $400+. We've even seen a few rescue pups go for $800.
You should also consider the life-long costs. PetBudget estimates it will cost you around $1765 per year to keep a German shepherd happy and healthy in your home – but bear in mind that shelter dogs may have some additional health issues (check before you adopt) that can push that price up.
Life Expectancy
The average lifespan of a German shepherd is up to 12 years. And when they're at their peak, your doggie will be weighing up to 95lbs and reaching 26-inches.
Bear in mind that a rescue dog that has been through trauma may not live this long… or they may live far longer! As any pet owner knows, average life expectancies can be hard to rely on. Furthermore, cross breeds and shelter dogs where the age is just an estimate, make it even harder to judge how long the pup will live.
Walkies
German shepherds are full of energy and need quite a lot of exercise. If you're looking for a buddy to go hiking, canoeing, or just jogging every day, the German shepherd is your pal. These dogs are watchful and easily trained, which is a good thing because they aren't always friendly to other dogs you meet on your travels (see friendliness below).
Although they like to run about and get plenty of exercise, they aren't always up to play with humans.
Friendliness
Towards humans, German shepherds are moderately affectionate and incredibly loyal… but to strangers and other dogs, they aren't so friendly. When a stranger comes by, they will be vocal about it! Expect plenty of barking.
Some German shepherds can live happily with other pets, but most like to be the main fur baby in your life.
Don't forget that shelter dogs may come from an abusive past, which means they'll need more time, care, and training before they see you as their owner. They may never be able to live with young children, other dogs, or other pets.
Best for…
The German shepherd is a loyal companion who loves to go out and about. They are the perfect dog for anyone who likes hiking and adventures – your German shepherd will be excited to go on vacation with you! Families with older kids will get on well with a German shepherd, and they're a good dog breed choice for couples and individuals too.
You'll find the dog easy to train and loyal, but you'd best be ready for some extensive walkies.
Our Favorite German Shepherd Dog Names!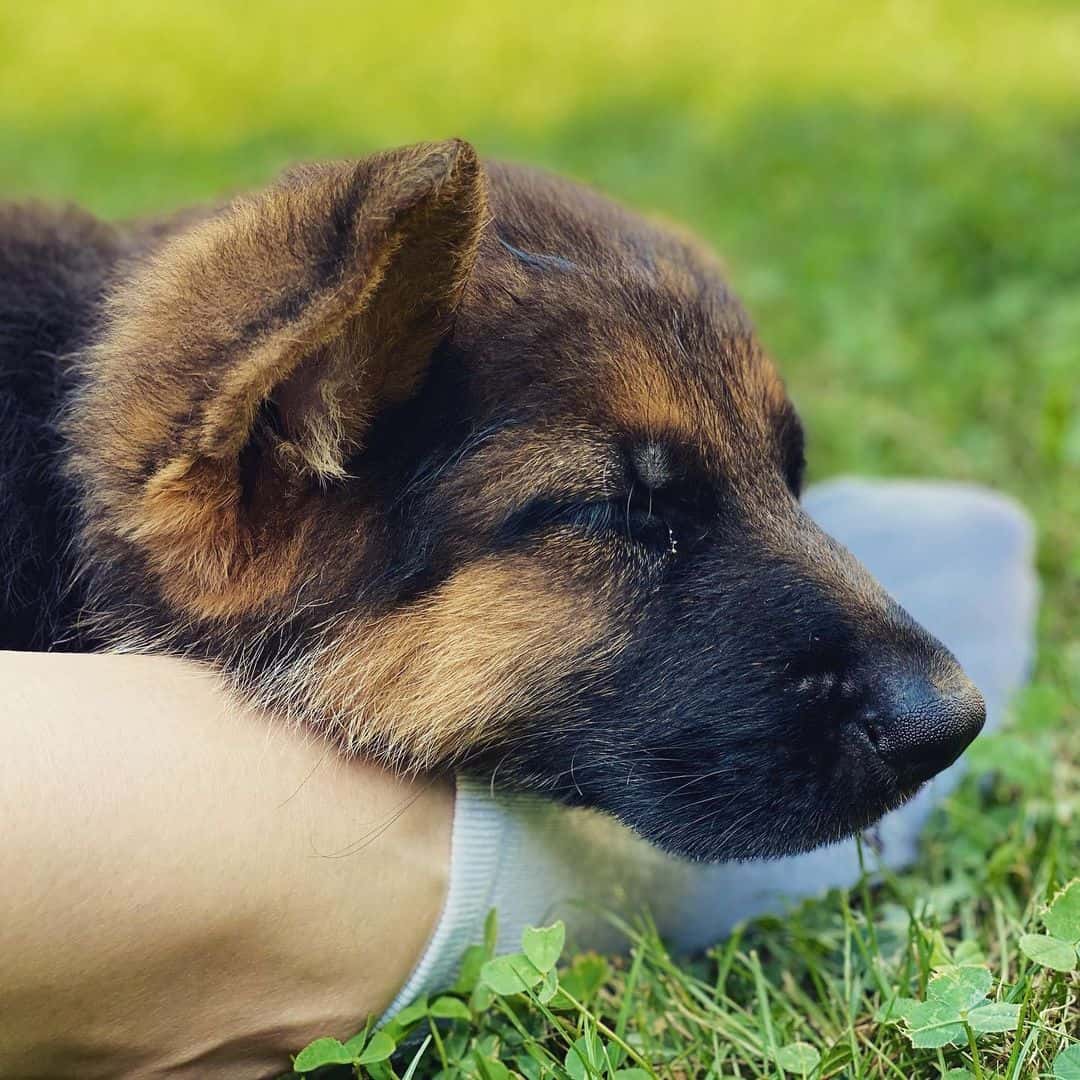 We've browsed through hundreds of shelter German shepherds and here are some of the most popular names. If you get to rename the dog you adopt, consider these options.
Teddy, Joey, Ollie, Nala – great puppy names! For those sweet, furry German shepherd pups, these cute names are perfect.
Max, Boomer, Katya, Tanner, Ella – popular names for adult German shepherds at the moment. Pick a name that shows their energetic and loyal nature.
Bruno, Josie, Archie, Ralphie, Mason – even the most mature German shepherd shelter dogs need a loving and adorable name! We love these choices.
There are also many different German shepherd cross breeds. We've seen huskie, corgi, terrier, and great pyrenees mixes, just to name a few! This gives you a wide range of doggie personalities to choose from, so many more names will be suitable.
Just don't forget that some shelter dogs may already be attached to a name, especially if they're senior.
What name would you pick for an excited German shepherd pup? Let us know in the comments below!
Also Read: